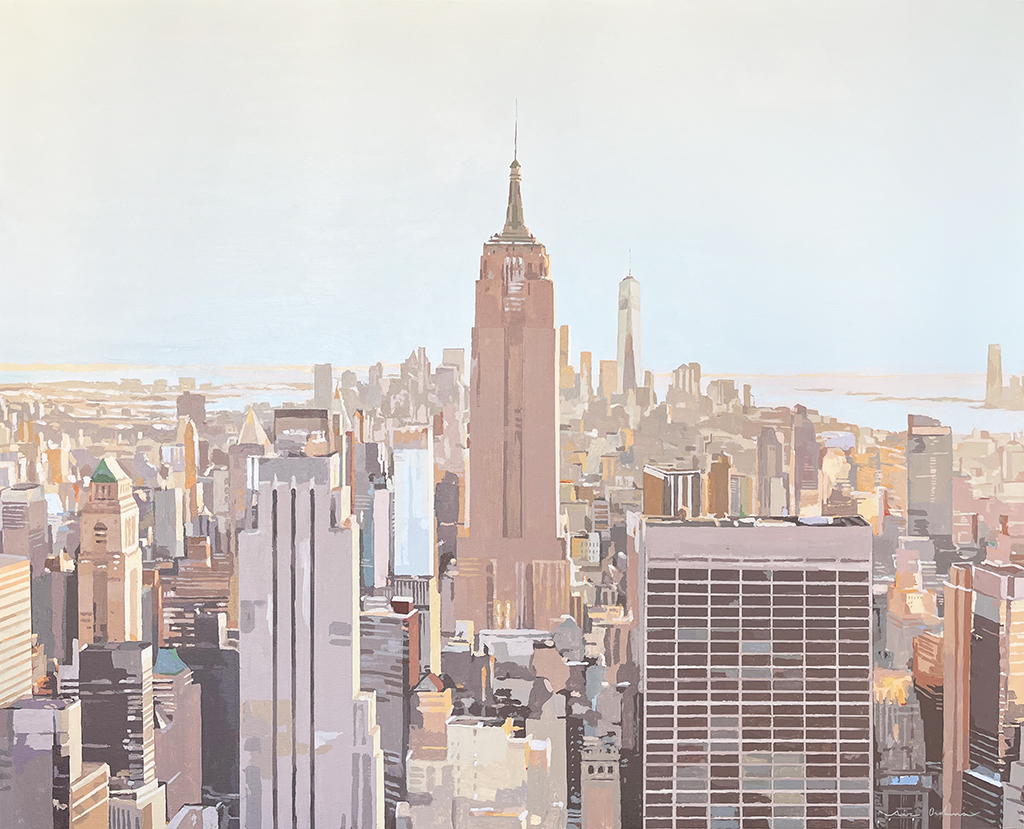 DOS en SINGULAR (TWO IN SINGULAR)
ESPACIO 36/ÁNGEL ALMEIDA ART GALLERY
San Andrés St.,  5 – Zamora
From 15 to 31 March 2022
Vernissage: March 18, 7:30 pm
From March 15th the painter Javier AOIZ ORDUNA and the sculptor Arturo AMEZ, will show their recent art works in this art gallery. The vernisagge's exhibition, entitled DOS EN SINGULAR (Two in singular), will be on Friday 18 March at 7:30 pm,  and will be open until 31 March 2022.
After these two years of pandemic, Javier returns to Zamora to show us 21 of his  paintings, including urban landscapes and still lifes, accompanied by Arturo's 15 sculptures, which are the perfect complement: acrylic and watercolour, marble and metal. Fresh mint, sky blue, vanilla or cinnamon on canvas and paper; iron oxide, grey steel or greenish bronze on stone, glass or wood bases.
In this exhibition, New York, Zamora, Madrid, Cádiz or Peñíscola share space with mermaids, ashen girls and matrioshkas. Fruits and coffee are laid out for breakfast on tables, next to auditoriums and vertical gardens. The cosy atmosphere of an almost empty interior, the landscape that shelters the summer light or the skyline of the big city bathed in twilight highlight the strength of the granite and the metal of a circle, like an underwater tunnel, or simply the silence that comes from the non-song of a siren on strike. The hardness of iron and stone contrasts with the softness of the various chromatic surfaces on the canvases, but they celebrate each other and like to share the space, with simplicity, precision and balance. The fine dance of the brush is accompanied by the rotundity of the sculpture to evoke the happy event of this meeting of painting and sculpture, almost abstract, but always within the line of the figurative art.
Ángel Almeida
Director of Espacio 36 Art Gallery
March 2022
DOS EN SINGULAR Vernisagge
LA OPINIÓN DE ZAMORA newspaper
Download poster DOS EN SINGULAR
Download Catalogue DOS EN SINGUAR
PAINTINGS ON EXHIBITION:
This post is also available in: Español (Spanish)