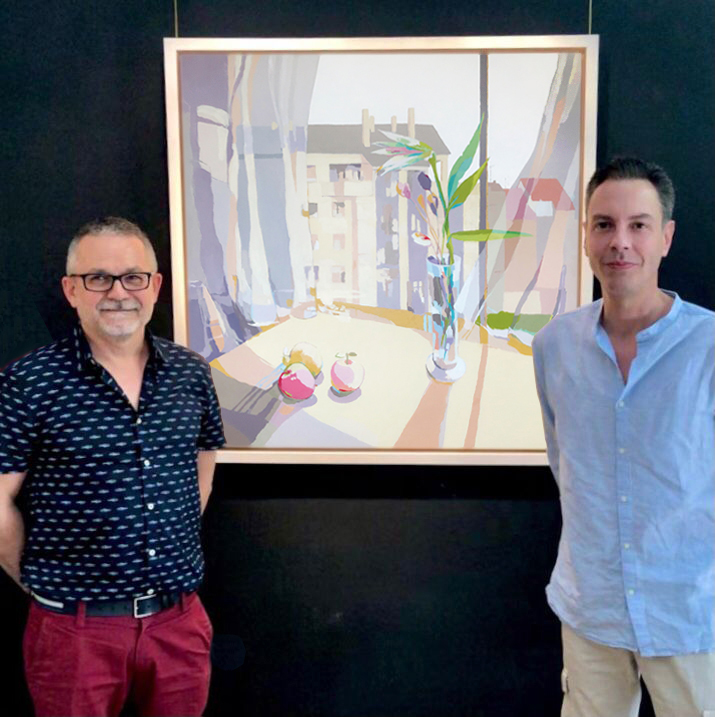 VISITING ALZARTE 2021
HERRAIZ Art Gallery
Don Ramón De la Cruz Street, 27 – Madrid
From July 15 to September 12, 2021
Since last Thursday, 15th July 2021, three of my paintings are hanging on the walls of the HERRAIZ Art Gallery in Madrid, in the Summer Group Exhibition entitled AlzARTE.. In it I show three of my paintings that belong to the Gallery's collection:
– THREE APPLES, acrylic on canvas, 100×100 cm.
– KASBAH BETWEEN TWO LIGHTS, acrylic on canvas, 50×50 cm; and
– MIDDAY KASBAH, acrylic on canvas, 50×50 cm.
Other artists represented in this Group Show are: Juanma Sánchez, Jordi Artigas, Juan Manuel Reyes, María José Formé, Jairo Romero, Luis Brea and Ana María Benedetti.
AlzARTE – Summer Group Exhibition
PHOTOS:
This post is also available in: Español (Spanish)