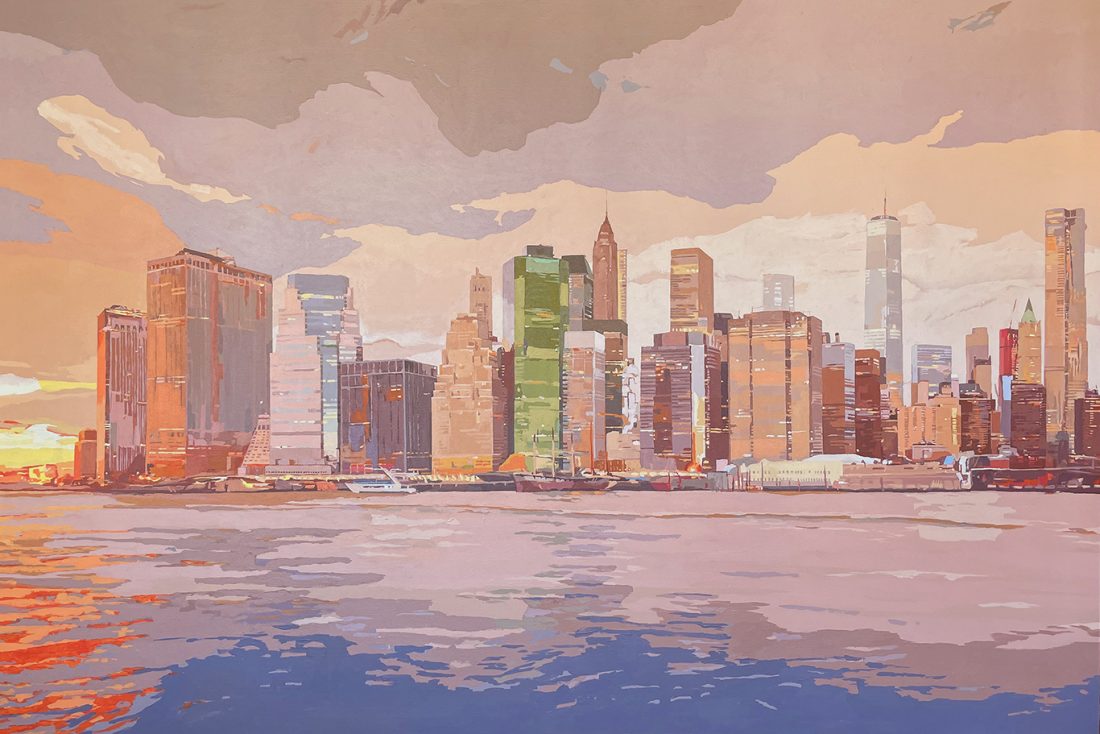 NEW YORK NEW YORK VI
In the summer months I have been painting this large format New York landscape: NEW YORK NEW YORK VI (2021, acrylic on canvas, 130×195 cm).
This painting, together with other landscapes and still lifes, will be part of the exhibition that I will make next March 2022, together with my friend the sculptor Arturo Amez, in ESPACIO 36 – Ángel Almeida Art Gallery, in Zamora. Now it hangs on the walls of ARTENMARCADO (calle Teruel, 37 – Madrid), my framers since 2000. It will be there, together with other paintings of mine, until it is sent to the gallery.
I hope you like it.
PHOTOS:
This post is also available in: Español (Spanish)