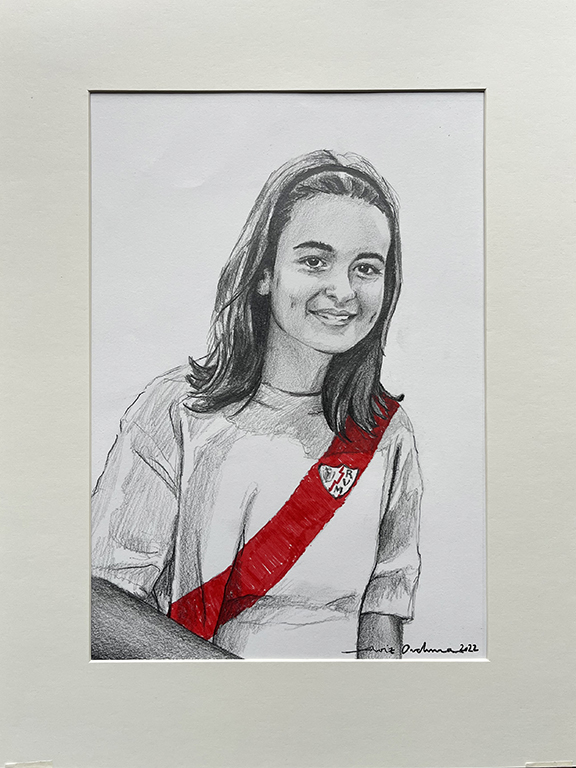 New commission: Sofía Gordon's portrait
Last December 2021, my dear friend Pilar Fernández commissioned me to do a portrait with pencil and felt-tip pen of her chiropractor's daughter, as a present for her 13th birthday, which will be on 26 March. The portrait, Sofía Gordon, is a teenager of almost 13 years old, a football fan and admirer of Rayo Vallecano Club. That's why, from among the photos provided by her father, we chose one, half-length, but we decided to draw her wearing the shirt of her favourite team.
Two months later, here is the result: SOFÍA GORDON'S PORTRAIT (2022, pencil and felt-tip pen on paper, 30×21 cm). And some pictures of the drawing process. I hope you like it.
PICTURES:
This post is also available in: Español (Spanish)