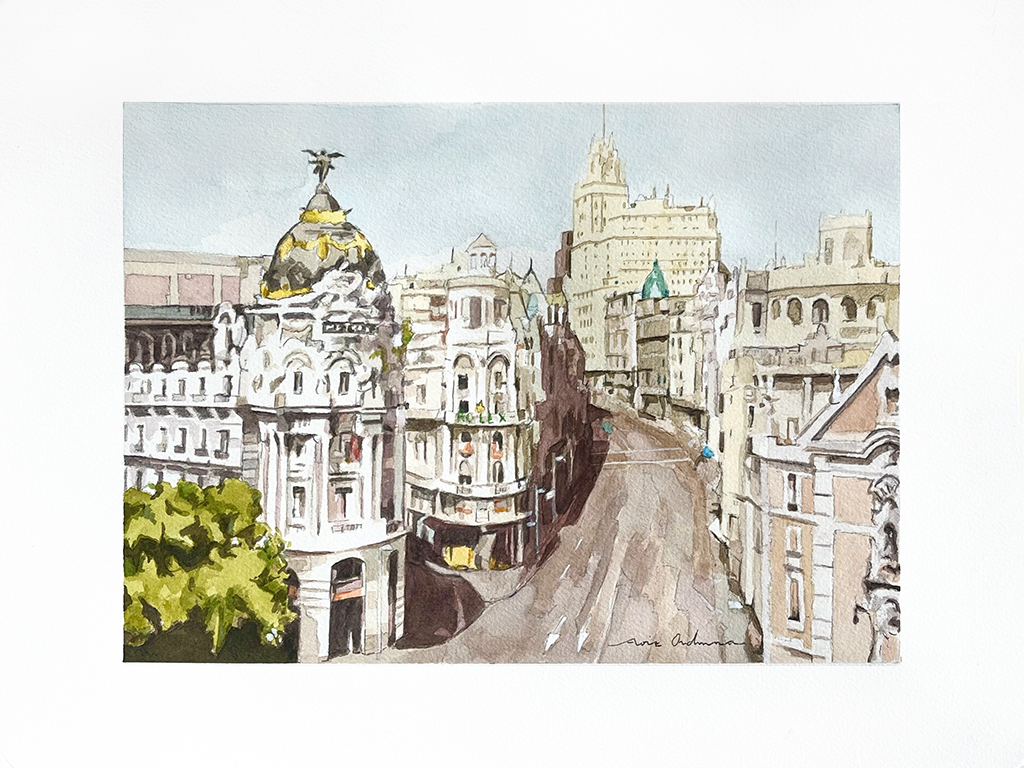 New commission: GRAN VÍA (watercolour)
In January 2022 I received a new commission: to paint a 21×30 cm watercolour with a Madrid landscape, such as the Gran Vía as a motif. Among the various sketches, the people who commissioned it opted for a classic view of Gran Vía from the Círculo de Lectores, at its junction with Calle Alcalá, with the Metrópolis building in the foreground and the Telefónica building in the background.
Once it was finished, I took it to be framed, as usual, to ARTENMARCADO (calle Teruel, 37 – Madrid), where my friend Raúl left it as beautiful as this: GRAN VÍA III (2022, watercolour on paper, 21×30 cm).
On 28 January it was handed over to its new owner, the outgoing Secretary of State for Finance, Ms Inés Bardón Rafael.
I upload the photos of the watercolour and the previous sketch. I hope you like it
PHOTOS:
This post is also available in: Español (Spanish)