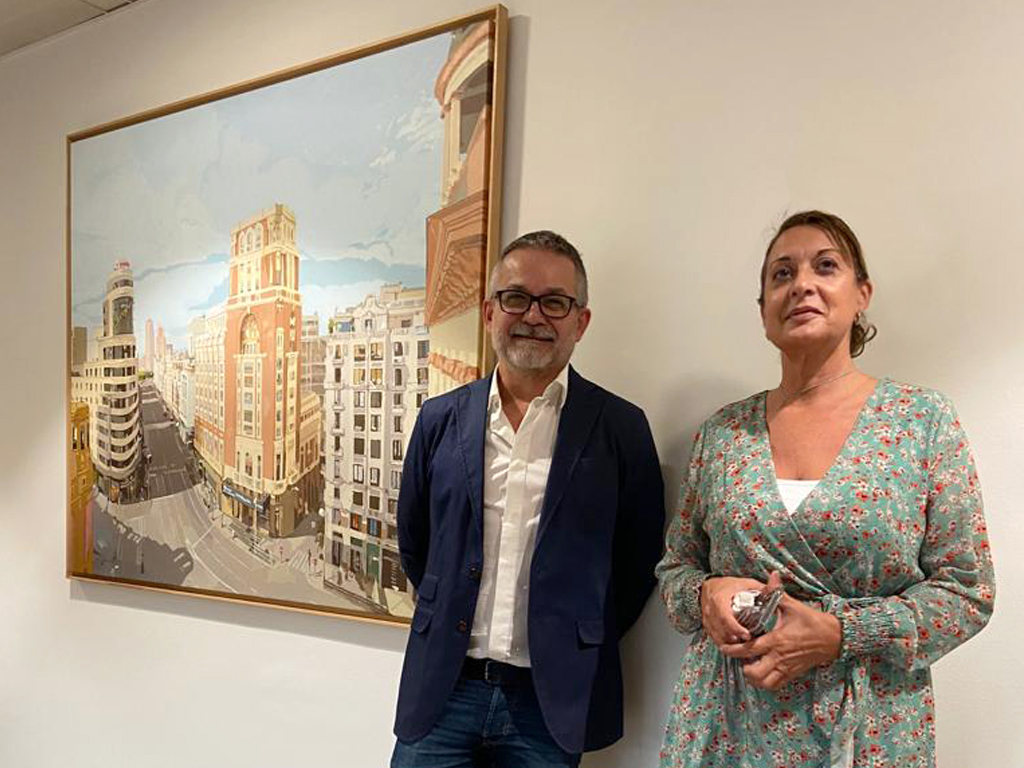 A painting in Tres Cantos Town Hall
Since March 1st, 2021, my painting MADRID PLAZA DE CALLAO (2016, acrylic on canvas, 130×162 cm), hangs on the walls of  Tres Cantos Town Hall (Madrid), in front of the office of the Culture Department. This is due to the collaboration with Elena Domínguez and The Art Gallery Spain. The assignment will be for an indefinite period of time, according to the contract we signed on 1 March last year.
On October 13th, 2021, together with Elena Domínguez, who acted as cicerone, I visited the Tres Cantos Town Hall and its current councillor for culture, Mrs Elisa L. Miguel Águeda. These photos are proof of this visit.
PHOTOS:
This post is also available in: Español (Spanish)